The Board of Directors is comprised of dedicated individuals who donate their time, talent, and fundraising efforts to oversee the operation of Dysart Community Center.
Louisa Kellam, Board President
Louisa is the daughter of musicians; both her parents were choral conductors.  She began studying the piano at age 5 and the violin at age 6.  Louisa graduated from high school at the age of 16 as the class Valedictorian.  She graduated from Indiana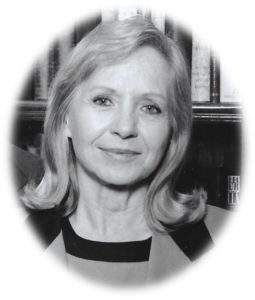 University at age 19 with a degree in Education.  She was the Concertmaster of IU Opera Orchestra.  The Louisa Kellam Center for Women's Health is named in her honor.  Louisa volunteers four days a week at Dysart teaching English as a Second Language.  Her dedication to Dysart Community Center is amazing.
Louisa is married to Birt Kellam (past office of PORA in Sun City West, past president of West Valley Art Museum, past president of Sun Health Foundation, past president of the Sundome Performing Arts Association, past chairman of Arizona Broadway Theater and past trustee of Arizona State University, Birt is a very busy fellow!
Birt and Louisa have one son, one daughter and two grandchildren.
Louisa was first an elementary school teacher and then a professional violinist, she is now retired.
Organization affiliations, past and present.
Louis Philharmonic Orchestra Board
Dysart Education Foundation Board
Advisory Committee for West Valley Chamber Music Society Board
City of Surprise ESL program
Dysart Community Center ESL Tutor
West Valley Symphony Board
Dysart Community Center Board, President
Various Church Committees
Hobbies, past and present:
Dancing, tap & jazz, Sewing, Reading, Traveling, Tennis, Volunteering
_______________________________________________________________________________________
Betty Eldridge, Vice President
Betty was born on a farm in Southwestern Minnesota, graduating from a small consolidated high school and receiving her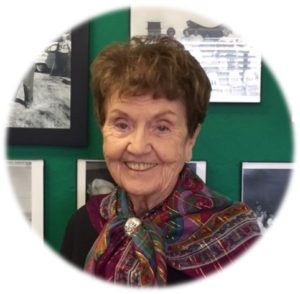 Bachelor of Science degree at Mankato State University.
Over the years she taught every grade except kindergarten, teaching in Iowa, Kansas, Illinois and South St. Paul Minnesota. While working in Minnesota she earned her Masters Degree in Special Education and a Specialist Degree in Administration from the University of ST. Thomas.
Betty taught gifted education, special education and served as a career counselor and administrator at a high school in Minnesota.  She went on to work for the St. Paul Education Foundation, a non-profit that raises money for scholarships to attend vocational schools and college.  This organization also funds innovative classroom projects for teachers. The St. Paul Education Foundation continues to be an outstanding foundation, giving away $373,150 to graduating seniors last year.
Upon retirement Betty moved to Sun City Grand and immediately began looking for places to volunteer.  She also joined an organization for women called AAUW, serving as President of that organization, working on annual projects.  During this time she became acquainted with Dysart Community Center and has been an active ESL tutor ever since.  Betty feels everything we can do to help adults learn English and make their lives easier is very important.  "It is a joy to work with these wonderful adults as they are always so appreciative."
_______________________________________________________________________________________
Larry Woods, Treasurer
Larry and his wife Diane moved to the Valley in 1998 after a long career at John Deere, where he was their first Computer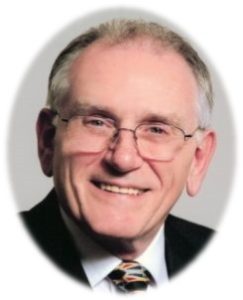 Scientist, having a Master's degree from Purdue University.  For the past 20 years Larry has been involved in a variety of civic and non-profit organization activities in the Valley, including being a member of the Arizona state AARP Executive Committee, the Governor's Council on Aging and a member of the state Citizens Transportation Oversight Committee.  Since moving to Sun City West in 2003 Larry has volunteered in many organizations in Sun City West.  His West Valley activities included being a past board member of the West Valley Art Council and continuing involvement in Leadership West.
Larry serves as the Board Treasurer for Dysart Community Center as well as teaching Citizenship Classes.
_______________________________________________________________________________________
Carol Moren, "Secretary for Life"
Carol Washam Moren grew up in the El Mirage Neighborhood after moving there from Iowa in l944.  She graduated from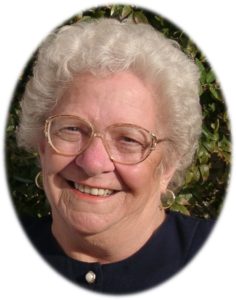 Peoria High School in 1947.  She married Bob Washam and they raised their three children in El Mirage.
In 1961 Carol was very involved in Dysart School as a secretary in the newly created El Mirage School.  She worked for Dysart School district from 1961 to 1989.
She also became very involved in the creation of Dysart Community Center.  Carol was there at the ground breaking ceremony  in 1961 and has contributed her time to this day as secretary for the Community Center Board Meetings.
_______________________________________________________________________________________
Kathryn "Katie" Sharmin, Board Secretary
Katie is a physical therapist in a sub -acute rehabilitation facility in Good year, AZ.  She was born in Sedona, AZ and raised in Carefree.  Katie graduated from Pinnacle High School in 2005. From there she went to NAU where she received a BS in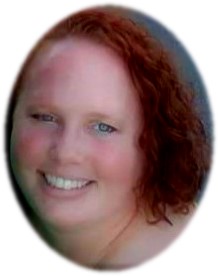 Biology, minors in exercise & nutrition science and chemistry as well and an emphasis in physiology in 2009. From NAU Katie moved to Los Angeles, CA to attend the University of Southern California where she earned her Doctorate in Physical Therapy in 2012. Since then she has been working as a physical therapist in AZ. Throughout her educational career she was a teacher, tutor and volunteer. After graduation Katie felt the need to continue fulfilling that part of her life. That is when she found Dysart Community Center (DCC).  Katie felt It was a wonderful fit not only could she  help others learn but she could do so in a way that gave back to the community as a whole through the GED program. She has been volunteering 1-2 days a week in the GED program since March 2015. In that time she has seen the wonderful and amazing work and impact the DCC has had on the community it serves and feels honored to be a part of it and will continue to do so and provide whatever assistance she is able, whenever she is able.
_______________________________________________________________________________________
Jim Fischer, Board Member
Jim and his wife Sherree are transplanted mid-westerners that have lived in the valley since 1983.   These high school sweethearts have been married for 40+ years and enjoy having their son, daughter-in-law and their three grandchildren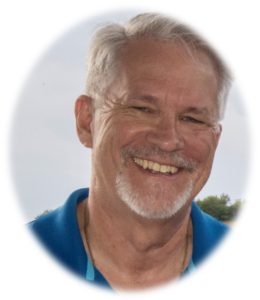 living here in the Valley as well.
Jim spent 35 years in the nuclear and aerospace industries, with the final 25 years as a Mechanical Engineer and Program Manager in Advanced Technology 
at Honeywell Turbine Engines.  After taking an early retirement, Jim began a second career as a Broker in the Residential Real Estate industry.  Jim's desire is to help others navigate the often confusing and overwhelming journey of buying and selling their homes, doing so with the utmost in service and 
integrity.  Besides their serious commitment to giving back to their communities, both Jim and Sherree love to travel, go exploring in their Jeep, discover new foods and restaurants, and spend quality time with their family and friends.

_______________________________________________________________________________________
Dr. Jim Pedigo, Board Member
Dr. Jim Pedigo is a medical doctor, a psychiatrist, and a psychoanalyst. He practiced medicine in Philadelphia for 50 years. Dr.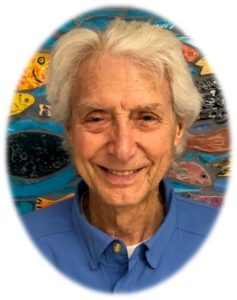 Pedigo taught at the University of Pennsylvania for about 30 years. He completed his residency at Hawaii State Hospital and Philadelphia General Hospital, he served an internship at Detroit Receiving Hospital, University Health Center and graduated from the University of Tennessee College of Medicine Medical School  He has two children, a son in Vermont who is a Master's level psychologist, and a daughter in Phoenix who is a pediatrician. Dr. Pedigo closed his practice and moved to Sun City Grand five years ago.
Dr. Pedigo teaches both ESL and GED classes for Dysart Community Center, he is a wonderful volunteer and very dedicated to helping people reach their full potential.
_______________________________________________________________________________________
Kenneth K. Yamanouchi, Board Member
Born in Tokyo, Japan in 1939. Colonel, Medical Services Corps, US Army, Retired. Career in healthcare management and Life Fellow of the American College of Healthcare Executives. Kenneth served five and a half years on the Institutional Review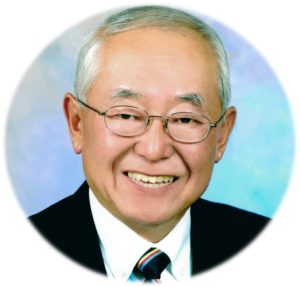 Board, Banner Sun Health Research Institute. He completed two terms as Commissioner, Arizona Veteran's  Services Advisory Commission; serving as Chairman in 2008 and 2009, conducted Town Hall Meetings throughout the state, listened to veterans and advised the Governor of veteran's issues.  Kenneth advocated for military personnel, veterans and scholarships through his leadership in the Luke Chapter, Military Officers Association of America and as President of the Arizona Council of Chapters lobbying Arizona members of Congress.  Kenneth was selected to the Arizona Veteran's Hall of Fame, Class of 2011.  He serves Dysart Community Center both on the board and as an ESL tutor.